Once again, it looks like the bulls are poised to take the lead for good as the S&P 500 (SPY) is poised for a key breakout. And that's why I say "Stock buyers beware!". Indeed, this is likely another false start for bulls who don't understand the bigger picture that points to a much more bearish decline in stocks in the weeks and months ahead. Read below for the full story.
The bullish tussle against bears is at another critical juncture as they battle over 4,000. The previous two skirmishes were won by the Bears.
I am referring to the large gatherings that ran out of steam in mid-August and early December. The hawkish Fed has been the main catalyst each time to bring things down.
Will this be the case again after February 1st Fed announcement?
This is the topic that most deserves our attention right now, and will be the focus of this week's Reitmeister Total Return commentary.
Market Commentary
The summarized version of today's comment can easily be tagged: Equity buyers, beware!
That's because price action says one thing…but fundamentals say another, with the final verdict likely coming after the Fed announces the 1/2.
Now let's get back to where we started by assessing this picture of where we are now with a possible break above the long-term trendline. Also known as the 200-day moving average for the S&P 500 (SPY) in red below.
Yes, it looks like an eruption is forming right now. However, see how similar events played out in late March and late November before the bears regained the upper hand.
Chartists will also note that this one is still quite bearish. First, because we are officially in a bear market. We would need to break above 4,189 to declare a bull market in place.
Second, we have a series of lower highs, which is a negative trend until it is officially reversed.
To be clear, this could be the formation of the new bull market. And you should never completely ignore the wisdom of the crowd as it appears in price action.
Still, seeing this without the underlying landscape context is a bit hollow. So let's change in that direction where we have another crossroads. That is, investors who only focus on the state of inflation (and likely future Fed actions) versus those who see a recession forming.
This battle was the focus of my last comment: Investors: Please OPEN your eyes. The main theme is that, yes, inflation is falling faster than expected. But before we applaud this good news, it is BECAUSE the formation of a recession is normally the cause of bear markets.
That recession forecast only got darker this week from Monday with a reading of -1% worse than expected for major economic indicators. Check out this quote from Ataman Ozyildrim, Senior Director, Economics at The Conference Board (who creates this indicator):
"The US LEI fell sharply again in December, continuing to signal a recession for the US economy in the near term. There was broad-based weakness in leading indicators in December, pointing to deteriorating labor market conditions, manufacturing, housing construction and financial markets in the month ahead. Overall economic activity is expected to turn negative over the next several quarters before picking up again in the last quarter of 2023."
Next up was Tuesday's S&P Composite PMI Flash report at 46.6. It was even a poor performance, as services at 46.6 tied with the poor performance of 46.8 for making. (Remember under 50 = contraction environment).
These poor economic readings make it hard to be bullish right now. Worse still, we are heading for the next Fed announcement on 2/1 where they are likely to repeat their "high rates for a long time" mantra.
The bulls continue to jump expecting a Fed pivot to be knocked down again. Such was the case in mid-August when the 18% summer rally ended with Powell's famous Jackson Hole speech taking us to new lows in the weeks to come. Then the October/November rally fizzled out as Powell poured cold water on bullish aspirations with higher longer-term rate expectations.
To be clear, the Fed is probably seeing the same signs of moderating inflation. And yet, it is equally clear that there will be no change in their stance given that the mantra higher for longer was repeated ALL MONTH in almost every Fed speech in January, including similar sound bites from Powell.
These guys are singing from the same sheet music on purpose. It is part of their mission to provide clarity to all market participants. And so to expect them to drop the higher mantra for longer as soon as the 2/1 announcement is borderline insane.
Yes, they will likely move to quarter-point increases. Seems appropriate right now. But it's very different from ending rate hikes or lowering them in time to avoid the recession at hand.
To sum up, the bulls could remain in charge of price action ahead of the Fed's 2/1 announcement. This could give the impression that stocks are blowing up, with some investors attracted by serious FOMO.
However, going back to the main theme of this article, I would strongly say; PURCHASER OF SHARES ATTENTION!
Just being bullish now entering this 2/1 announcement given the facts at hand seems quite risky. The bears always have the upper hand until proven otherwise.
If, by any incredible stretch of the imagination, the normally slow-and-steady Fed officials turn 180 degrees to become undeniably dovish on 2/1, then definitely join the bullish party this afternoon.
Long story short, downside risk is greater than upside risk, which is why I stay anchored in my bearish portfolio and recommend the same to others.
What to do next?
Check out my special portfolio with 10 simple trades to help you generate gains as the market dips deeper into bear market territory.
This plan has worked wonders since its inception in mid-August, generating a robust gain for investors as the market tumbled.
And now is the perfect time to recharge as we face another bear market rally before stocks hit even lower lows in the weeks and months ahead.
If you've successfully navigated the investing waters in the past year, feel free to skip it.
However, if the bearish argument shared above has you curious about what happens next…then consider getting my update"Bear Market Game Planwhich includes details of the 10 unique positions in my timely and profitable portfolio.
Click here to learn more >
I wish you a world of investment success!


Steve Reitmeister…but everyone calls me Reity (pronounced "Righty")
CEO, StockNews.com and Editor, Reitmeister Total Return
---
SPY shares rose $0.81 (+0.20%) in after-hours trading on Tuesday. Year-to-date, SPY has gained 4.65%, versus a % rise in the benchmark S&P 500 over the same period.
---
About the Author: Steve Reitmeister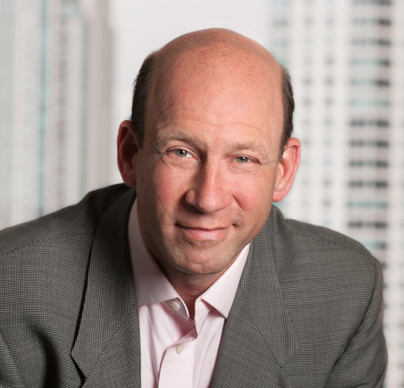 Steve is better known to the StockNews audience as "Reity". Not only is he the CEO of the company, but he also shares his 40 years of investment experience in the Reitmeister Total Return portfolio. Learn more about Reity's background, plus links to his most recent articles and stock picks.
Following…
The post office Equity buyers, beware! appeared first on StockNews.com
#Equity #buyers #beware

Source link